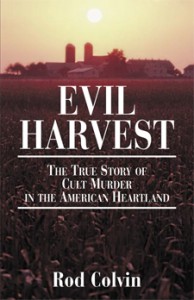 In early February, Addicus Books publisher Rod Colvin was interviewed for an episode of the Oxygen Channel's five-part series, "Deadly Cults." The third episode, "The Rulo Killers," was based on the book, Evil Harvest:The True Story of Cult Murder in the American Heartland, by Rod Colvin.
The program is available to watch free on the Oxygen Channel website: at Oxygen.com/deadly-cults through May 25, 2019. After this date, the episode will be available through Amazon Prime and on Hulu.
Currently, the episode is available for purchase through Amazon.com and the Apple store.