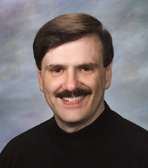 Addicus Books, Inc.,
founded in 1994, is based in Omaha, Nebraska.
Welcome to Addicus Books, where we are dedicated to producing high-quality nonfiction books. One of our areas of focus is consumer health titles, and we continue to develop our growing line of books. Our authors, many of whom are physicians, are experts in their fields. Our editors are highly skilled and work diligently to make sure the text in every single book is clear and concise, while our graphics specialists strive to produce attractive books inside and out.
In addition to growing our line of health books, we are also developing other nonfiction lines. More recently, we have begun publishing a line of legal titles, which focus on divorce by state. The authors for this series are attorneys, each from a different state; they explain divorce laws and the process of divorcing in their state.
We work with a master book distributor, Independent Publishers Group in Chicago, which sells books into bookstores and libraries. And, we continually seek other sales channels outside traditional bookstores.
Rod Colvin, Publisher
What Our Authors Say about Us
I have worked with other publishers and can confidently say that Rod Colvin is a class act who delivers an excellent product. There are no surprises and the people at Addicus Books were readily available to answer questions. Our practice is proud of the high quality of our book, and it serves as an excellent educational tool for patients. Additionally, it seems that the book helps instill extra confidence in our patients regarding the quality of care they can expect from us. Rod Colvin and Addicus Books stepped up to the plate for us.
Jonathan Davidorf, M.D.
LASIK—A Guide to Laser Vision Correction
I have thoroughly enjoyed my experience with Addicus Books and Rod Colvin, whom I found to be the consummate editor in shaping the text of my book. He helped me transition from writing for other medical professionals to writing for a lay audience. His advice and guidance were immeasurable. Without his assistance, my book would have remained only an idea. It is with much gratitude that I thank Rod Colvin and the staff at Addicus Books for helping my book see the light of day.
Adam S. Mednick, M.D.
Normal Pressure Hydrocephalus— from Diagnosis to Treatment
I had always wanted to write a book; however, it seemed a daunting task, and I never had the time. In working with Addicus Books the experience was actually pleasurable and required a very reasonable time commitment. I was able to lend my professional expertise, and Addicus did the hard work while I continued to maintain a busy medical practice. At every step of the way I found their staff to be skilled, responsive, and approachable. They obviously know what they're doing. So, if you're ever considering becoming an author, I wholeheartedly recommend an association with Addicus Books.
Steven P. Seidel, M.D.
Your Complete Guide to Breast Augmentation
Addicus Books absolutely was a pleasure to work with. The staff met all of the deadlines that had been laid out and produced a product of which all of us involved could be proud. One of the most important points is that the Addicus people involved in the book listened to those of us in the dental profession, creating a book that really is reflective of our input.
Already we've had a tremendous amount of benefit by having this book. A major corporation purchased 2,500 copies to give away at an international conference. A nationally syndicated radio show generated numerous calls and e-mails, and we were able to create a relationship with a leading supplier of consumer dental products.
Thomas J. Balshi, D.D.S.
A Patient's Guide to Dental Implants
It was a pleasure working with the staff at Addicus Books. Their goal from beginning to end was to produce the highest quality product. They definitely delivered. I was very pleased with our book.
Joseph F. Capella, M.D. F.A.C.S.
Body Contouring Surgery after Weight Loss
Working with Addicus Books was a wonderful experience. My editor, Susan Adams, offered excellent suggestions and made the book more readable and consumer friendly. The book design and cover far exceeded my expectations. Rod Colvin, the publisher, was very creative, supportive, and stayed involved throughout the entire process. My book turned out great!
Susan P. Warhus, M.D.
Countdown to Baby—Answers to the 100 Most Asked Questions about Pregnancy & Childbirth
I was very pleased with my experience with Addicus Books. The project was handled professionally, and I'm very pleased with the book they produced. I would not hesitate to pursue future book projects with them. I would be happy to speak with anyone thinking about developing a book project with Addicus Books.
Mitchel Krieger, M.D.
Bariatric Plastic Surgery
I never realized what a terrific experience writing a book could be. Intellectually, it was very rewarding in that I had to quantify, organize, analyze, and think critically about what I do every day. The work was also enjoyable. Seeing the project grow and evolve into a cogent entity was satisfying and fun. Rod Colvin, of Addicus Books, and Laura W., the writer, made the process easy and efficient. Once we were underway, I was not at all intimidated but actually enthusiastic and looked forward to the work. I was sorry to see it come to a close and am plan to work with Addicus Books on another book.
William Truswell, M.D.
The Complete Guide to Nose Reshaping
Addicus Books played a crucial role in the success of my book, The ABCs of Gold Investing: How to Protect and Build Your Wealth with Gold. Through concept, design, implementation, editing, final product, marketing, and sales, Addicus added the professional polish necessary to position this book for success and make it what many consider the best primer in the field of gold investing.

Beyond the traditional functions of a publisher, Rod Colvin also offered very good and valuable advice about the content for my second edition; how to keep the book an effective tool for communicating my message; and how to remain true to my mission of educating first-time gold investors. This book has played a key role in the success of my business. It, in fact, has been the flagship of our marketing efforts.
Mike Kosares
The ABCs of Gold Investing
As my publisher, Addicus Books surpassed all my expectations. I have much gratitude for Rod Colvin and his keen awareness of the whole publishing process and his attention to detail. Rod has been my mentor and my guiding light.
Janet Zappalla
My Italian Kitchen
I just received the first copy of my book last week. I am quite pleased with the publication, and it is being well received here by the entire L.S.U. faculty in the office. It has been a pleasure working alongside your enterprise.
Clayton Boyd, M.D.
Overcoming Urinary Incontinence
My primary objective was to create an important patient education resource. Addicus Books was an invaluable resource for making that happen. They produced an outstanding book. The book's design, inside and out, is stunning. Jack Kusler of Addicus Books provided outstanding illustrations, which further contributed to the quality of the book.
Rod Colvin is an experienced publisher, capable of quickly understanding the topic at hand and providing critical guidance in synthesizing a high-quality, consumer-friendly book. It has been most gratifying to have a vision turn into reality with a book that we can all be very proud of.
Jeffrey L. Sebastian, M.D.
Body Contouring Surgery after Weight Loss
Rod Colvin has always been very responsive and reliable. Our book, published by Addicus Books, became a small-press best seller and some of the credit goes to Addicus Books who made certain the appropriate book reviewers read the book; Addicus also arranged for the book's national and distribution. Patients have responded enthusiastically to the book and it has enhanced patient referrals.
Ernest Kornmehl, M.D.
LASIK—A Guide to Laser Vision Correction
The staff at Addicus Books are true professionals. The book they produced is a quality product that fills an important need for prostate cancer patients. Working with Addicus was both easy and enjoyable. Because of their efforts, the book project was an unobtrusive part of my schedule and I would do it again in a heartbeat.
Arthur Centeno, M.D.
Prostate Cancer—A Patient's Guide to Treatment
The book looks very good and is certainly a job well done. I would like to thank you, Addicus Books, for all your efforts on behalf of this project and your professionalism throughout the process. It was a pleasure working with you.
Jerrold Zeitels, M.D.
A Woman's Guide to Cosmetic Breast Surgery
Addicus Books has published three of my books. I am impressed by Rod Colvin. He is a kind man and a talented publisher. The books he publishes are excellent products.
David L. Cram, M.D.
Understanding Parkinson's Disease
I highly recommend Addicus Books. They have published three of my books. I am impressed by the efforts of all those involved at Addicus Books. Publisher Rod Colvin has an uncompromising focus and drive for perfection. Jack Kusler is a talented artist and designer.
Paul Ruggieri, M.D.
Colon & Rectal Cancer
I express my appreciation to my publisher Rod Colvin at Addicus Books. A wise adviser, he worked patiently and diligently with me, stressing the importance of clarity and simplicity in the text so that we could do the best job possible in serving readers.
Addison Tolentino, M.D.
Colon & Rectal Cancer
What Our Attorney Authors Say about Us
Just the thought of writing a book was daunting, but Rod Colvin and Jack Kusler of Addicus Books were true mentors, coaches and facilitators, who helped us get us to the finish line. I doubt anyone could have done more to ensure our success. My co-author and I will be forever in their debt. Our reward is a professionally published work, which is helping our clients as they struggle with getting their lives back under control after divorce. Our clients love the book!
Doug Andrews,
Divorce in Georgia

We certainly chose the right publisher for our book. Addicus Books as there to guide us, assist us, and even instruct us when we needed it. Rod Colvin and Jack Kusler actually made the entire experience enjoyable. We are so pleased with the finished book, and our clients are most impressed. We've even had fellow attorneys ask us how we found the time to write a book, and they are so amazed at the content and the quality.
Richard Sanders,
Divorce in Georgia
As a busy practicing attorney, the thought of having to add writing a book to my list of things to do was at first overwhelming. Where were members of my firm going to find the time to write a book? As it turned out, it was very manageable. The format for the book was Q & A which meant we could draft here and there, when we had time. Addicus Books was very supportive and encouraging and when we had to move a deadline because of unforeseen circumstances, they were understanding. I would encourage any attorney thinking of working with Addicus to do so.
Jan Gilman-Tepper,
Divorce in New Mexico
Our experience working with Addicus Books in writing Divorce in West Virginia has been unbelievably smooth! Both Rod Colvin and Jack Kusler were supportive and helpful during the writing and editing process. After the book was finished, they went out of their way to help us promote it. Our clients' positive reactions to the book exceeded anything we ever expected, and it has been a great marketing tool. We are looking forward to partnering with Addicus Books on our next book.
Lyne Ranson,
Divorce in West Virginia
Rod Colvin and his team at Addicus Books made a huge difference in the book-writing process. I have authored a few books, and they tend to be excruciating enterprises, but Addicus Books made the process faster, smoother, and a whole lot less frustrating than my other experiences indicated was possible. It was a pleasure to work with folks who did what they said they would do, when they said they would do it, and with none of the unpleasant surprises that tend to pop up in such projects, while helping us complete a product that we were proud to have our name on. Kudos to the team at Addicus!
Marshal S. Willick,
Divorce in Nevada
My clients have really appreciated the book—it is very well received. I have some clients who have read it before they come to see me. I saw a guy reading it in the library last week—that was a real thrill. I have nothing but good things to say about the book experience. I am very glad I undertook this book project. It was the best marketing decision I have ever made.
Steven Peskind,
Divorce in Illinois
In my thirty years of practice, the publication of Divorce in Nebraska has been the most valuable investment I have made in my law firm. The book has had a tremendous impact on our law firm's success. It set us apart as experts in the field, enhancing our reputations and increasing our referrals from trusted advisors. Potential clients are always impressed when they receive a copy at their initial consultation. This book brings greater value to our clients by focusing on the unique aspects of each case while controlling costs. Clients love it.
Addicus Books delivers everything you would hope for in a professional relationship. Their superior support and passion for a first-class publication comes with enthusiasm and uncompromising integrity. I recommend Addicus Books without reservation.
Susan A. Koenig,
Divorce in Nebraska
Working with Addicus Books made what first appeared to be a daunting task much more fun, interesting, and simple that I could have thought possible. Having written a book before, I was reluctant to undergo that process again, but their enthusiasm about their method and their product was infectious. They delivered on every single promise and commitment and were always open to suggestions that could make the book reflect better on everyone. I am quite proud to have my name on the cover of this book and all of my partners are pleased with the investment we made.
Michael Stutman,
Divorce in New York
Rod Colvin and Jack Kusler were perfect partners in this project. They were responsive, attentive, and supportive throughout the entire writing process. Their level of professionalism and pride in their product is impressive and unwavering. Once the book was published, their efforts to promote the book continued as they spoke with the press, collaborated with my publicist, and continuously checked in to assist in marketing the book. I am proud to have a book published under their tutelage and I hope I have the opportunity to work with them again.
Reneé Bauer,
Divorce in Connecticut
I am thrilled with my experience with Addicus Books. They delivered everything they promised. My editor, Rod Colvin, was very supportive and made the process of writing my book simple and painless. I recommend Addicus Books without reservation and would be happy to speak with anyone considering using Addicus Books as their publisher.
Betsy Fischer,
Divorce in Louisiana
We have been very pleased with our clients response to the book. They seem to get a lot out of the book. I think the easily understandable question/answer format makes it "user-friendly" and less overwhelming than other books on this subject.
Megan S. Murray,
Divorce in New Jersey
The book is great for marketing purposes. We have been wonderfully busy, and I have added two more associates since the book came out. Our clients really seem to like it, and it has truly enhanced my professional profile locally. I have had judges who have bought the book as an overview and refer to it as well. I also hand out the book when I am asked to speak. For a couple of networking organizations, I donate it for the swag bags for the speakers. All the feedback has been positive. I am very, very pleased overall.
Jessica Kirk-Drennan,
Divorce in Alabama
This book was my first foray into writing a book, and the process was made much easier with the support and assistance of Rod Colvin and his team at Addicus Books. Although my co-author and I had the knowledge of the subject matter, we definitely were not familiar with all the procedures involved in getting a book published and distributed. The process was rewarding, and I'm now proud to say I've co-authored a published book. I thank Rod Colvin and Addicus Books—they did everything they promised they would do.
Jon H. Powell,
Divorce in Mississippi
The publication of my book has created a whirlwind of publicity for our firm. Suddenly, I have been featured in local magazines (as best attorney), local radio, and even nationally syndicated radio. Clients have appreciated receiving a copy of the book and it has locked in several who may not have otherwise retained attorneys in our firm. On top of all this, working with Rod Colvin and Jack Kusler was a true pleasure.
David J. Crouse,
Divorce in Washington
I thank Rod Colvin and his team at Addicus Books for their expert guidance with my book, Divorce in Tennessee. I cannot say enough about what a pleasure it was working with them. The book has been very well received by my clients, and it is definitely a plus to my practice. I am most appreciative for their fine efforts.
Eric J. Burch,
Divorce in Tennessee
Rod Colvin and Jack Kusler Addicus Books at Addicus Books were great to work with. They guided us through the publishing process and provided timely answers to many of our questions. The entire production, from start to finish, ran very smoothly and on time. We are very pleased with the finished product.
Marlene Pontrelli,
Divorce in Arizona
I appreciate Rod Colvin's and his team's helpful assistance and flexible approach in bringing this project to fruition. The book has been helpful to my clients and has been well-received. The book is an easy-to-use resource for the layperson contemplating or going through a divorce in Virginia.
Steve Raynor,
Divorce in Virginia