NY Medical Center Orders More Copies of Countdown to Baby
A New York area OB/GYN clinic has placed another order for Countdown to Baby—Answers to the Most-Asked Questions about Pregnancy and Childbirth, by Suzanne Warhus, M.D. The Department of Obstetrics and Gynecology at Montefiore Medical Center uses the book for patient education at its network of clinics.
Book on Alcatraz Prison Break Goes into 8th Printing
Battle at Alcatraz, by Ernie Lageson, continues to be a popular book at the bookstore on Alcatraz Island. Mr. Lageson makes author appearances weekly at the store for book signings. The book recounts the infamous prison break attempt by prisoners in 1939; Lageson's father, a prison guard during the uprising, was shot but survived.
New Book on Nose Reshaping Rolls Off the Press
Your Complete Guide to Nose Reshaping rolls off the press this month. Part of the Addicus series on cosmetic surgery, the book covers rhinoplasty, also known as nose reshaping, one of the most popular cosmetic procedures in the U.S. The authors are facial plastic surgeons.
Third Edition of Breast Cancer Book Goes to Press
The third edition of Straight Talk about Breast Cancer is being released this month. Advance sales have been brisk. More than 100,000 copies of the book are in print. It is used in hospitals and clinics across the nation. The lead author, Suzanne Braddock, M.D., is a cancer survivor.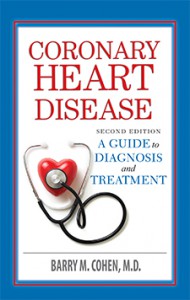 Second Edition of Coronary Heart Disease Is Spring Release
The second edition of Coronary Heart Disease is being released in April. The author, Cardiologist Barry Cohen, M.D., is the Medical Director of the Cardiac Catheterization Laboratory at the Gagnon Heart Hospital of Morristown, New Jersey.
Addicus to Publish Book from European Skin Expert
Addicus Books has signed author Dr. Oliver Courtin-Clarins for his new book, The Courtin Concept—Six Keys to Great Skin at Any Age. The English-language book will be launched in the Fall 2007 as a tie in to a new line of cosmetics being rolled out. Dr. Courtin-Clarins, of Paris, France, is Managing Director of Clarins, the European leader in premium skin care products with products sold through a selective distribution network of 19,000 points of sale in more than 150 countries.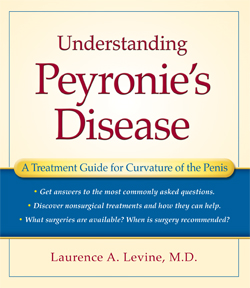 Author Signed for New Title on Peyronie's Disease
Laurence A. Levine, M.D., has signed with Addicus Books for his book, Understanding Peyronie's Disease—A Treatment Guide for Curvature of the Penis. Dr. Levine, a Chicago urologist and expert on the disorder, says Peyronie's disease affects up to 10 percent of adult men in the U.S. The book will be released in the Fall.
In the Fall 2007, Addicus Books will release, Understanding Peyronie's Disease, by Chicago urologist Dr. Laurence Levine. Very few books for consumers have been published on the topic. It's estimated that as many as 10 percent of men have some degree of the disease, which causes penile deformity, most commonly curvature. According to Dr. Levine, "With treatment, most men are able to see improvement in their conditions."
Book on Fibromyalgia Is Fall Release
The New Fibromyalgia Remedy is among the new releases just announced for the Fall 2007. Author, Daniel Dantini, M.D., who once suffered with fibromyalgia, contends that fibromyalgia is caused by viruses and food allergies; he has achieved a 70 percent success rate by treating patients with anti-viral medications.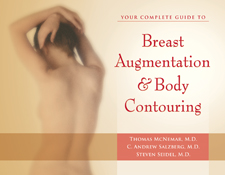 Breast Augmentation is Most Popular Cosmetic Surgery for Women
Breast augmentation now claims the top spot as the most popular cosmetic surgery for women in the U.S. The newest statistics, for 2006, were released by the American Society of Plastic Surgeons. Member surgeons report performing 329,000 breast augmentations. That is a 13 percent increase over the previous year, and a 55 percent increase over the year 2000.