Book Launch Is Busy Time for Bay Area Author
The launch of Battle at Alcatraz is keeping author Ernie Lageson busy this spring. In addition to doing a variety of print interviews, he has appeared on San Francisco's Evening Magazine (KPIX-TV), Day Break (KRON-TV), and Sundays at Seven (KGO-TV). Bay Area publicist Janet Andrew, Robinson Andrew Media, arranged all interviews.
Lageson has also made several appearances as "Author of the Day" at the Alcatraz Island bookstore. The former prison is a popular tourist attraction in California. Lageson will also be on hand at Alcatraz in early May for a commemoration of the 53rd anniversary of the prison uprising. Battle at Alcatraz—A Desperate Attempt to Escape the Rock details the mass escape attempt of 1946 in which guards, including Lageson's father, were taken hostage.
In March, Lageson signed books and gave a presentation to a standing-room-only crowd at Barnes & Noble on Taylor Street in the Bay Area.
A review in the April 1 issue of Library Journal recommends Battle at Alcatraz, saying, "Author Ernie Lageson thoroughly researched this tragedy, giving the reader a real feeling of what happened that day."
On the Back Roads "on the Road" to Success
On the Back Roads—Discovering Small Towns of America by national travel writer Bill Graves is receiving high marks from the media. Publisher's Weekly says, "Graves descriptively captures the essence of small towns that boast bizarre claims to fame. …readers should warm to his style." Columnist Bob Sipchen, who writes "Books to Go" for the Los Angeles Times says "Never cute or sentimental, Graves writes with a straight-forward style that is immediately engaging and as hard to step away from as a rambling fireside chat with newfound campground neighbors."
Other articles and reviews are scheduled for May and June, including Marcia Schnedler's "Time Traveler," a syndicated column for Universal Press Syndicate and American Way, the American Airlines inflight magazine.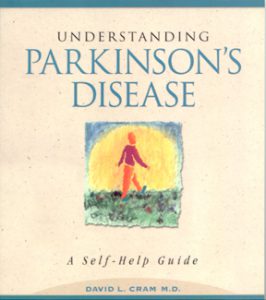 New Title on Parkinson's Disease Scheduled for Summer Release
Understanding Parkinson's Disease—A Self-Help Guide is set to roll of the presses in June. Dr. David Cram, San Francisco, is the author. Dr. Cram knows about the disease from two perspectives—that of physician and Parkinson's patient. He was diagnosed with PD ten years ago. Understanding Parkinson's Disease is his second book. His first book, The Healing Touch—Keeping the Doctor-Patient Relationship Alive Under Managed Care, was published by Addicus Books in 1997.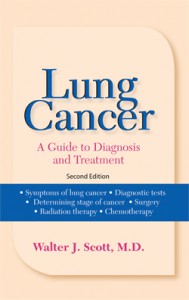 New Health Titles Acquired
Addicus Books adds to its growing line of health titles with the acquisition of two new health books. Slated for the Spring 2000 is Lung Cancer: A Guide to Diagnosis and Treatment by Dr. Walter Scott, MD, a surgeon at Creighton University in Omaha, Nebraska. Also scheduled is Cancer of the Mouth and Throat—A Patient's Guide to Treatment, by Drs.William Lydiatt and Perry J. Johnson, both doctors at the University of Nebraska Medical Center.