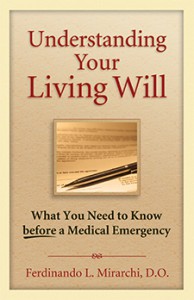 Author of Living Will Book is Guest of Bioethics International
Dr. Fred Mirarchi, author of Understanding Your Living Will, has been invited to be the speaker at a June luncheon hosted by Bioethics International in New York City. The mission of the organization is to empower healthcare professionals and companies to act responsibly by providing a bioethical framework to guide decision making through tailor-made education, training and advisory services.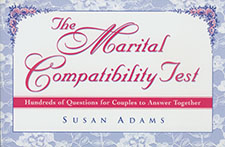 Subrights Sale to Sourcebooks
Addicus Books has sold the rights to The Marital Compatibility Test, by Susan Adams, to Sourcebooks. The new edition which is titled, The Bride and Groom Happiness Test, is a fall release.
Reviews Come in for Books on Facial Cosmetic Surgery
Two recent titles on cosmetic surgery have received strong reviews from the Consumer Connection, a publication of the Medical Library Association. The reviewer of Your Complete Guide to Nose Reshaping said, "People considering a "nose job," whether for cosmetic or functional purposes, will do well to review this brief but thorough guide to rhinoplasty prior to surgery."
According to the review for Your Complete Guide to Facial Rejuvenation, the book is comprehensive. "Everything a patient needs to know to make an informed decision is included… A glossary and annotated resource list round out this authoritative and comprehensive guide."
Publisher is Presenter at New York Book Conference
Addicus Publisher Rod Colvin participated as a panelist for courses in the 2007 Independent Book Publishers Association (IBPA) University. The event was held in New York in late May, just prior to Book Expo America. Colvin also serves on the board of directors for IBPA.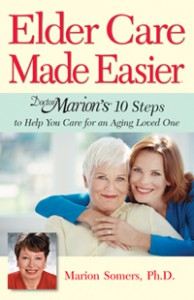 Elder Care Author Launches Nationwide Tour
Leading elder care expert and author of Elder Care Made Easier, Doctor Marion Somers, announced that she will kick off a 15-city nationwide tour on May 21, 2007 to take her elder care advise to baby boomers and other caregivers across the country. The tour will include scheduled stops from Los Angeles to Washington, D.C. with appearances at community bookstores, religious institutions, hospitals, universities, and corporate groups, as well as local television and radio media outlets. For more information go to www.DoctorMarion.com.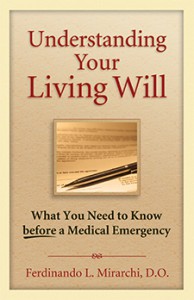 Living Will Author Named Healthcare Provider of the Month
Dr. Fred Mirarchi has been named Bioethics International's (BEI) healthcare provider of the month. Dr. Mirarchi conducted the world's first study on living wills, DNR orders and patient safety to be published in the Journal of Emergency Medicine. He is the author of Understanding Your Living Will : What You Need to Know before a Medical Emergency and advocates including life saving code status in your living will.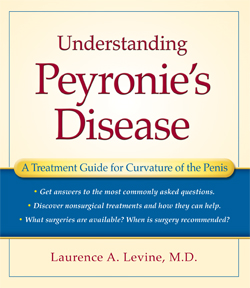 New Book on Peyronie's Disease Heading to Press
The fall title, Understanding Peyronie's Disease, heads to press. The book, one of the first consumer books to address Peryonie's disease, was written by Chicago urologist, Laurence A. Levine, M.D.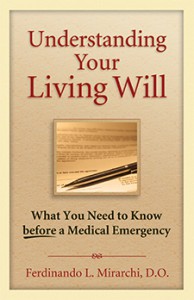 Author of Living Will Book Is Published in Medical Journal
An article by Dr. Fred Mirarchi, author of Understanding Your Living Will, is being published in the Journal of Emergency Medicine, Volume 33, Issue No. 3. The article, "Does a Living Will Equal a DNR?" summarizes Dr. Mirarchi's research, which shows that living wills are subject to misinterpretation by medical personnel. His book provides a living will with provisions, written with clarity for health professionals.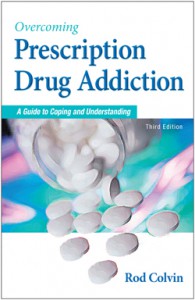 Third Edition of Prescription Drug Addiction Will Be Spring Release
In the Spring of 2008, Addicus Books will release the third edition of Prescription Drug Addiction. Newly titled, Overcoming Prescription Drug Addiction—A Guide to Coping and Understanding, the book will be thoroughly updated and will cover some of the newest treatments for addiction.
Titles Back to Press
Several Addicus titles have gone to press this month. They include Exercising through Your Pregnancy, After Mastectomy, and The Macular Degeneration Source Book.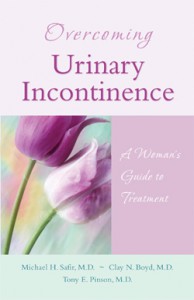 Urologists Signed for New Title on Female Incontinence
Three urologists have been signed to author new book on female incontinence. Overcoming Urinary Incontinence: A Guide for Women will be a Spring 2008 release. The authors are Michael Safir, M.D. and Clay Boyd, M.D., and Tony Pinson, M.D.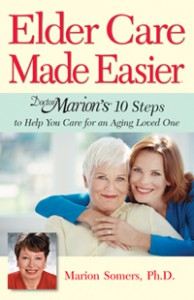 Second Tour Underway for Elder Care Author
Dr. Marion Somers, author of Elder Care Made Easier, is making a second promotional tour across the country. From late September into November, she'll be visiting eighteen major U.S. cities, stretching from Washington, D.C. to Los Angeles. She'll speak to civic groups and make media appearances. She completed a similar tour early in the summer. For more information on the tour go to www.DoctorMarion.com.
Skincare Book is Tie-In to Launch of New Skincare Line
The Courtin Concept—Six Keys to Great Skin at Any Age rolled off the press this fall. The book is a tie-in to the U.S. launch of the new skincare line "My Blend." Dr. Olivier Courtin-Clarins, Paris, is the author and also the creator of the new skincare line. He is managing director of Clarins, the leading maker of cosmetics in Europe.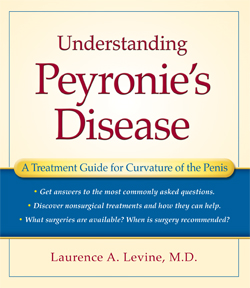 Library Journal and Consumer Connection Recommend Peyronie's Book
The September 15, 2007 issue of Library Journal carries a review of Understanding Peyronie's Disease—A Treatment Guide for Curvature of the Penis, which is just off the press. The reviewer, a librarian from University of Toledo Health Science Center Library says, "This guide is readable and concisely written and would serve as a good discussion starter with health-care providers…Recommended for public and consumer health libraries…"
Understanding Peyronie's Disease has also received a strong review from the Consumer Connection, a publication of the Medical Library Association. The reviewer said, "(Dr.) Levine provides a well organized and no-nonsense narrative that answers the questions that many are afraid to ask, and some that patients may not know they need to ask. This book is both informational and educational in tone and is highly recommended for all libraries—public, hospital, university, and consumer."