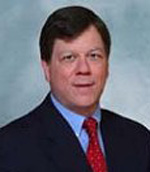 C. Andrew Salzberg, M.D., is considered one of the top plastic surgeons in New York and is a highly skilled board certified plastic surgeon who, with his state of the art surgical suite and highly trained staff deliver consistent results.
Dr. Salzberg specializes in cosmetic surgery and breast surgery. He is the Chief of Plastic Surgery at Dobbs Ferry Hospital and clinically active at Westchester Medical Center and Our Lady of Mercy Medical Center.
Named one of the "Top Doctors for Women from Coast to Coast" by the consumer guide, America 's Top Doctors, published by the Ladies' Home Journal, he was also bestowed the honor of being named one of the top doctors in the New York Metro Area, (2002 and 2003).
Dr. Salzberg is Board Certified in Plastic and Reconstructive Surgery (1989). He is an Associate Professor of Plastic Surgery and Otolaryngology at New York Medical College since 1987. Chief of Plastic and Reconstructive Surgery, Castle Point VA Medical Center 1987-1997 and past President of the National Pressure Ulcer Advisory Panel.
Dr. Salzberg was born in New Jersey attended Montclair Academy and Ithaca College. He graduated the University of Florida School of Medicine (MD 1981). He did his residency in General Surgery at Beth Israel Hospital in New York (1981-87) and Plastic Surgery residency at Mount Sinai Medical Center (1984-87). He has presented papers regarding plastic surgery internationally and his research activities include breast reconstruction, pressure ulcer prevention and treatment, nerve repair, wound healing, skin substitutes and laser applications in skin care.
Titles by this author: