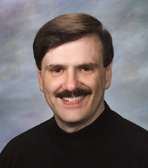 Rod Colvin, M.S., author of Overcoming Prescription Drug Addiction, lost his brother and only sibling, at the age of thirty-five, to complications caused by long-term prescription drug abuse. A defining moment in Colvin's life, that event was the motivating force behind his decision to write this comprehensive resource full of valuable information, advice, and inspiration for prescription drug addicts and those who care for them.
Colvin has spoken about prescription drug abuse to civic and professional groups across the nation. He has appeared on the NBC Nightly News, MSNBC News, and the syndicated medical topics program, Medstar. Colvin has been interviewed for articles in Redbook Magazine and Family Circle Magazine; he has also been interviewed by numerous other media outlets—radio, TV, and newspapers. From 2003 to 2005, Colvin served on an advisory panel to The National Center on Addiction and Substance Abuse (CASA), Columbia University, which conducted a landmark study on prescription drug abuse in the United States.
Colvin is the founder and publisher of Addicus Books, an independent press that has published consumer-oriented books on health, self-help, how-to, and business since 1994, based in Omaha, Nebraska.
He has written three previous nonfiction books, The Type 2 Diabetes Handbook: Six Rules for Staying Healthy with Type 2 Diabetes (Addicus Books, 2012), Evil Harvest (Bantam Books, 1992), the true story of a white supremacist murder in America's heartland, and First Heroes (Irvington Publishers, 1987), an investigation into the fate of POWs left behind in Vietnam. A former broadcast journalist, Colvin has also produced radio and television documentaries.
Editors: For more information, email info@AddicusBooks.com. Or call (402) 330-7493.
Titles by this author: