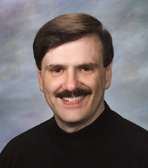 Addicus Books, Inc.,
founded in 1994, is based in Omaha, Nebraska.
Welcome to Addicus Books, where we are dedicated to producing high-quality nonfiction books. One of our areas of focus is consumer health titles, and we continue to develop our growing line of books. Our authors, many of whom are physicians, are experts in their fields. Our editors are highly skilled and work diligently to make sure the text in every single book is clear and concise, while our graphics specialists strive to produce attractive books inside and out.
In addition to growing our line of health books, we are also developing other nonfiction lines. More recently, we have begun publishing a line of legal titles, which focus on divorce by state. The authors for this series are attorneys, each from a different state; they explain divorce laws and the process of divorcing in their state.
We work with a master book distributor, Independent Publishers Group in Chicago, which sells books into bookstores and libraries. And, we continually seek other sales channels outside traditional bookstores.
Rod Colvin, Publisher